There are many rich facets of the history of the Boston Globe to get acquainted with. Click on the titles below to learn more about the broad history of the Boston Globe, the history of the Globe library, and the history of Globe ownership.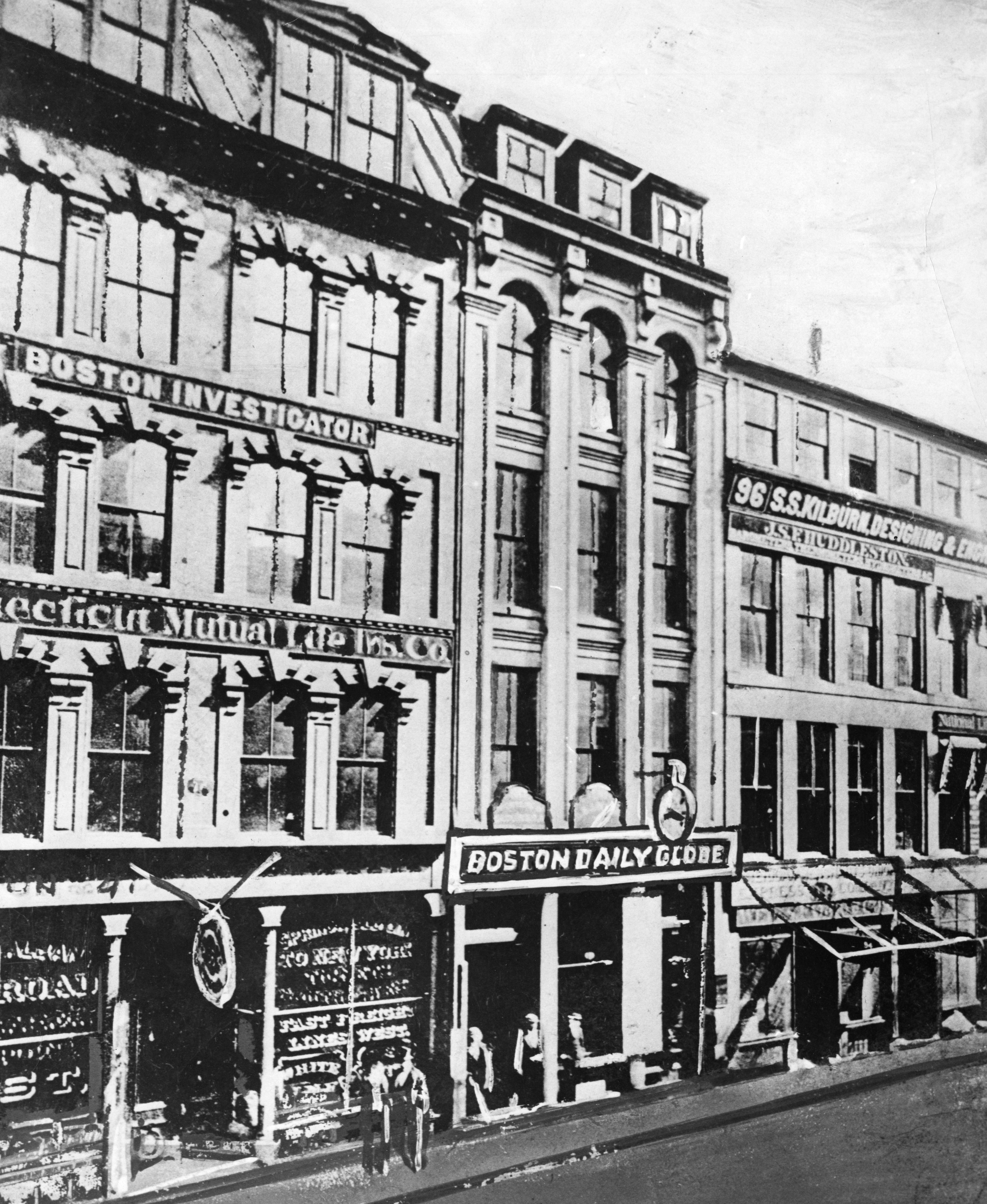 Original Boston Globe building, 1872-1881.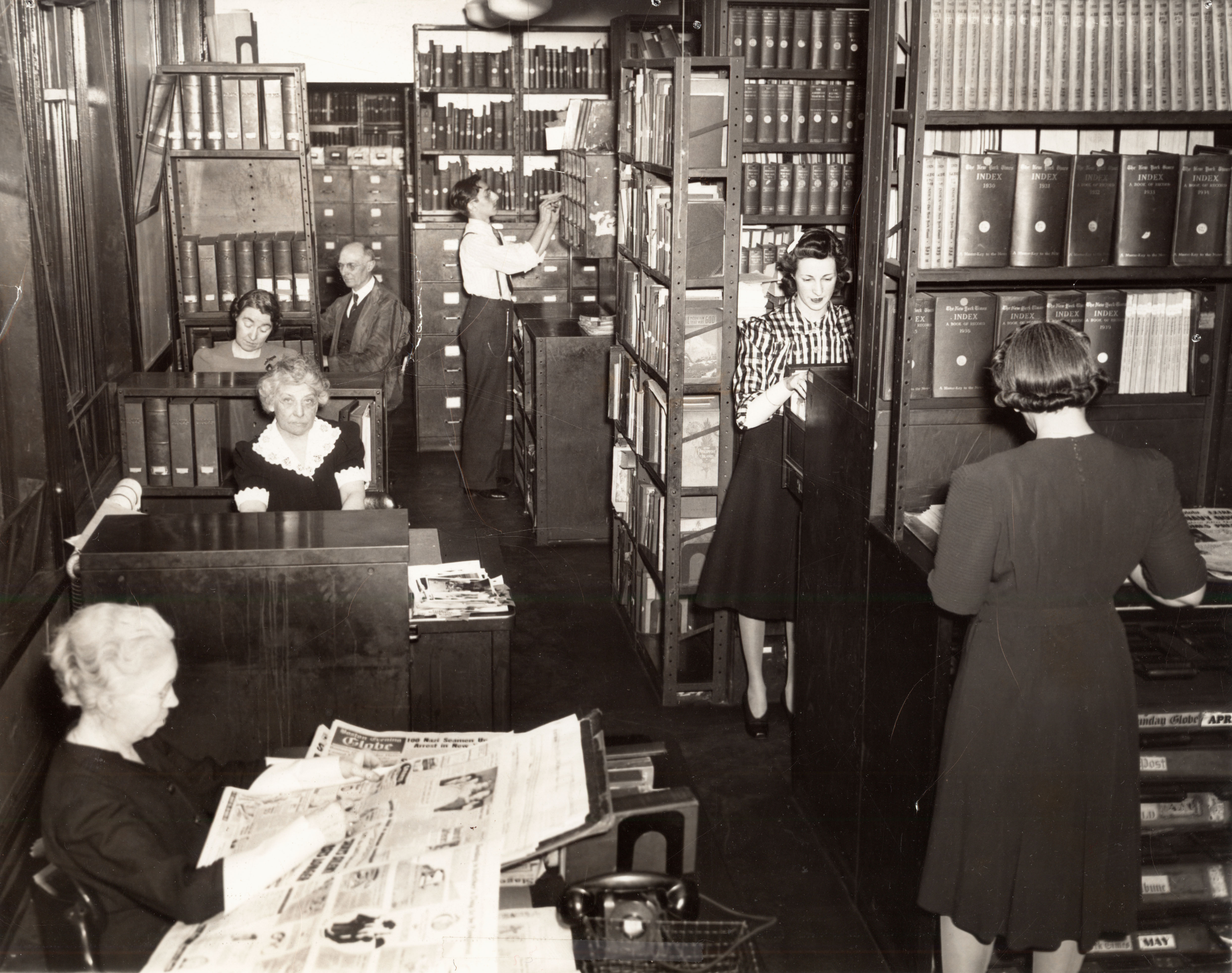 The Boston Globe library in 1941, including future head librarian Mary Welch (third back on the left) and then head librarian William Alcott (back left).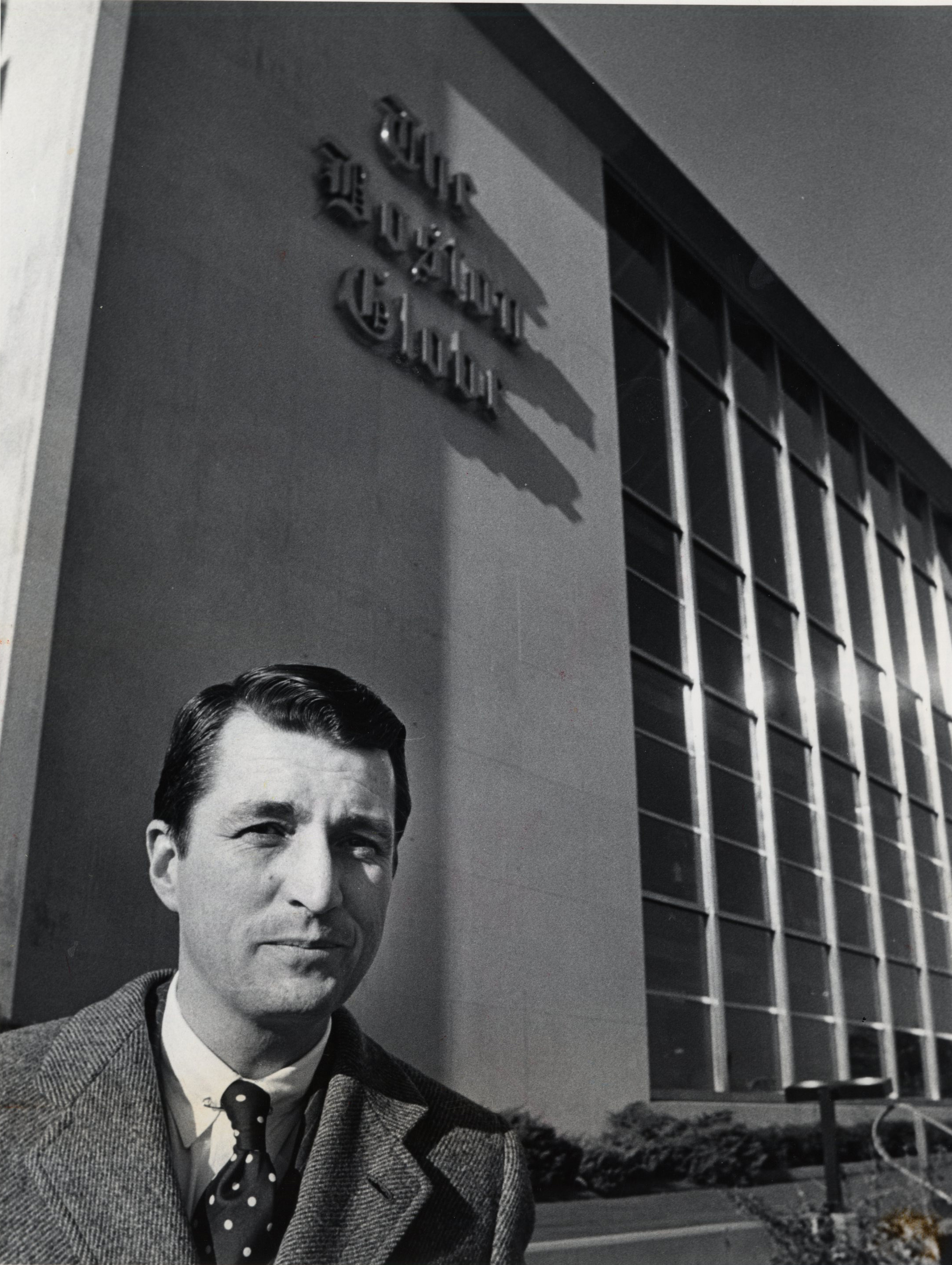 William O. Taylor II in front of the Globe